​How to Start a Promotional Products Business in 20​20

​Starting a promotional products business is a great way to earn money and be creative at the same time. ​​It's a relatively easy business model to get into, and it can be very lucrative for a sales oriented ​person.
​Business owners (large and small) use promotional products to advertise their brand and to deliver a message to a wider audience. There is literally 100,000's of different products that ​can be customised ​with a brand or logo. ​ It's ​generally considered an extremely effective form of advertising. ​So much so, that​ tens of billions of dollars ​is spent on promotional items each year.
So, if you like helping people. ​If you're a bit of a people person. ​If you would like to help other business owners to get more sales from their advertising ​budget, this could be a great business model for you to get involved in.
​If you don't know anything about it, don't worry! You​'re in the right place. ​We specially created this article to show you step by step (​the easy way) to start and run a promotional business in 2018.

​What are Promotional Products?
​Promotional products are usable items that can be decorated to include a logo, brand name or a message. They're then used by businesses to distribute to their customers or contacts for free or in exchange for an email or some other form of contact information. ​

​These "Branded" products can also be used as merchandise that can be offered for sale. ​Simply by adding a ​brand name to a product you can add addition value to an initially low value product. Famous brand names do this all the time, and reap massive profits.

​The best products are desirable, functional and usable, Something that the prospect would "want " to use on a regular basis, therefore promoting the business, brand or event through constant exposure.
​You have most likely seen or even own​ an item or two. The most popular lines are, pens, t-shirts, hats, drink bottles, stubby coolers. More recently, technology products have exploded. Things​ like, phone cases, power banks and USB memory drives.
---
Drop Shipping For Promotional Items
Get promotional products at wholesale prices - then resell to your customers
Print Promote gives promotional product resellers access to a wide variety of promotional items and many different decoration methods. All at your finger tips. Sell marketing material to business owners and make a profit. We provide tools to quote your customer and place your orders online ... products that we fulfil on your behalf.
Start your own business selling promotional items like t-shirts, caps, mugs, can coolers, mouse pads and the like to your customers.
---
How does it work?
Here's an Example
... you talk to a local fitness business owner offering them printed drink bottles to sell to their customers.
>> Use the tools to get a wholesale price
​>> Use the tools to add a margin
​>> Use the tools to send a quote
>> You just made a profit
---
Get Started with Reseller Software!
Our tools help you manage your own advertising speciality business that resells promotional products to small business customers. No experience in the printing industry needed. We take care of all production, you just market and find new customers.
Click the button below now and secure your spot - limited to 50 locations.
---
Add more Product Lines to your Business
Another Example
... you are the owner of a promotional embroidery business and your customer needs screen printing. Why not take the job and outsource it?

>> Use the tools to get a wholesale price
​>> Use the toolsto add a margin
​>> Use the tools to send a quote
>> You just made a profit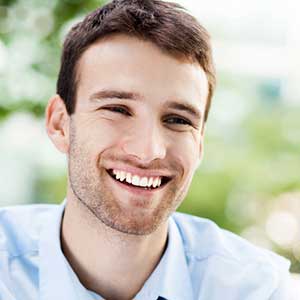 Richard Curtis
We use this drop shipping technology to sell t-shirts on our Shopify store. it's seamless