In a time of political and economic uncertainty, it is more important than ever for Australian businesses to promote themselves. With the world's focus on Australia as an emerging economy, new opportunities are arising for entrepreneurs.
There has never been a better time not only to start your own business but also to be creative about how you market yourself.
In this article we explore some of the best promotional items that will help any entrepreneur make their mark on the world stage.
Top 8 Everyday Items To Promote Your Business
It's the dream of every business owner to make more money and get as much exposure as possible. Where the aim is to increase sales, which is a sure way of increasing profits.
However doesn't come easy. You should be ready to invest to make more money. Spending more doesn't necessarily mean spending "too much" because there are more affordable creative ways that you can apply to make good profits.
By employing the concept of promotional products, you will have taken a huge step towards making your brand more visible.
The promotional items don't have to be expensive because even cheap items have enabled many businesses to make huge impacts towards achieving their goals.
The following is a detailed look at some of the best promotional items that you may consider for your business.
Promotional Apparel
Customised hats and t-shirts are the most popular promotional apparel for business. They account for one-third of all proportional items sales, which implies they're the most efficient brand promotional products.
They are relatively more expensive than other items, but their returns are worth the investment.
Promotional apparel creates an extremely high logo exposure because people tend to wear them around, like at the gym and during weekends.
Moreover, the logo is highly visible, and when a person wears the apparel, he or she may expose your brand to tens or even hundreds of people when walking in the street.
The number may even be higher if the t-shirts are fashionable, attractive and with the latest design trends.
Tea Towels
Tea towels make good promotional products because they are versatile, affordable, and useful.
Tea towels with your company design can be seen by many, making them a great promotional product to hand out. As well as being used many times over there are so many ways to use the item and your company name will be seen.
Tea towels make great promotional products because they can be kept around the house and get a lot of exposure. If you're looking for an affordable way to boost brand visibility, look no further than these personalised kitchen essentials.
Tea towels can be used as a towel after a shower or to dry dishes. They also work as dish cloths for wiping down counters or sponges for scrubbing the sink. Constant exposure for your business as it is used in kitchen.
You can even use them to wrap up some food you want to take on the go-a perfect size snack. Tea towels will last you a long time and they don't wear out easily.
They require only occasional laundering so it's one less thing you have to worry about remembering when going out on your next adventure.
Calendars
Most people have calendars stuck on their office desk and the walls of their homes. On average, people look at their calendar about five times a week, and some may look at it more than twice in a day.
Consequently, having a branded calendar as your promotional item will be a perfect reminder of your brand. Try to have some beautiful photos of your services and products on the calendars so as to let people see the various items that you provide.
Calendars work best during December and January when people are preparing for or celebrating a new year.
Tote bags
Tote bags are great promotional items for the everyday shopper. They are easy to decorate and come in a variety of colours and styles.
Custom printed tote bags which are available in both woven natural cotton style and the polyester shopping bag type. Both styles can feature your business logo screen printed on the front side of the bag, so everyone will know where you get your great products!
Bags including paper bags
Paper bags are the cheapest items that you will find on this list. They will not cost your business a lot, but this doesn't mean they are the least effective. Your customers will appreciate your promotional bags because they are useful products.
Be sure to find a supplier who can print your logo, address, and contact and website information on your promotional bags to make them more effective. An appealing paper bag design can even outdo billboards in creating awareness of your brand.
You can even include other bags such as computer bags and backpacks which your recipients will find more useful. They may cost higher but they will last longer, and your recipients are likely to be using them on regularly.
Writing instruments such as pens
Pens have remained popular promotional items in the market despite the growing technological advancements which have led to massive migration towards soft materials.
You will need a pen from time to time and using pens as your promotional item may do wonders. It is a functional item that a recipient will use. A pen will not cost your company a lot of money.
You can even lower the cost down by distributing your promotional pens to your loyal customers only. Label your brand on the pens and distribute them to turn them into advertisement banners.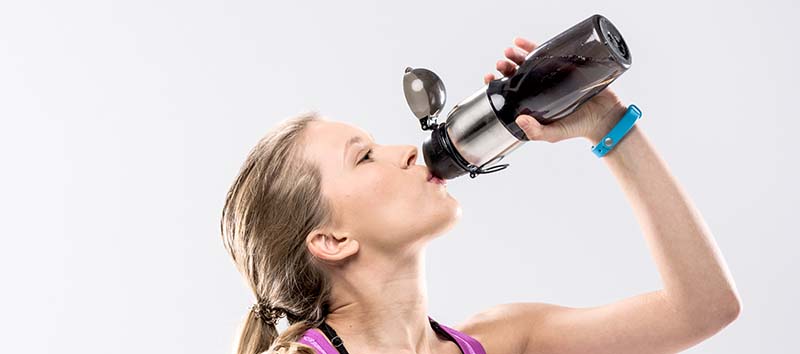 Drink ware
Promotional tumblers, travel mugs and water bottles are ideal give-aways. Your recipients will use your printed coffee mugs at their home and office desk which is a great way to advertise your brand.
It is even more effective when your recipients use your logo-imprinted mugs to serve their visitors. A water bottle and travel mug will keep beverages hot and simultaneously showcase your brand to the whole world.
The secret to making your promotional drink-ware yield more results is to ensure they have eye-catching designs and made of strong material.
Electronic accessories such as phone accessories
The continuous advancements in technology have made technology a bigger part of most people lives and created a need for more computer and phone accessories.
Business owners may use this to their advantage by offering promotional accessories to their consumers. Customised cell phone accessories like USB flash drives, Power Banks, MP3 players and phone wallets are in high demand because recipients will use them and appreciate.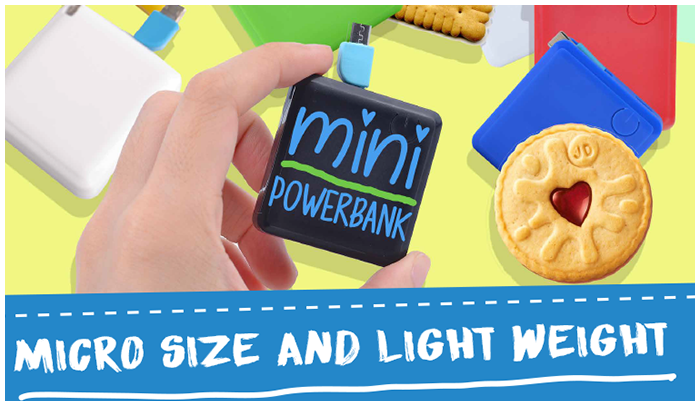 If you decide to use electronic accessories as your promotional items, be sure to choose the best item for your audience. For instance, promotional triangular earphones are creative headphones that you can give to young people like college and high school students.
They will find them incredibly useful, and they are likely to have them where they go. They are sturdy, and their triangle case makes them tangle-free free and hence perfect for packing in a backpack.
Sunglasses
Sunglasses are a fun giveaway regardless of the reason, particularly when given to the younger generation. You can have your promotional sunglasses designed to match given colours and remain attractive.
Customised sunglasses with your logo offer significant exposure of your brand because they are worn outdoors and in public.
Moreover, the recipients will view your business as health-conscious because the sunglasses will be offering real UV protection when worn on sunny days.
Conclusion
In addition to the above products, there are other items that you may give to your customers to enhance the exposure of your brand. Some of the items that fall in this category include fitness trackers, bright office supplies, charging adapters with more ports and Bluetooth products.
Offering promotional products is one of the most effective forms of branding your business. The items will be in constant view of your target customers which plays a great role in contributing towards their staying power as well as attracting new ones.
Remember that new buyers are likely to buy from a business they have heard or seen before. With these items, it will be easier for you to print your brand clearly and eventually turn them into a sustainable "billboard" for your brand.
The approach may seem unconventional promotion method, but it has proven to be highly effective for companies looking for out of the box methods of getting their brand known out there.
Be sure to give these walking advertisements a try today since they are a sure way of giving your business or brand a chance to be more visible.